Selling A Tampa Bay Luxury Home
When you're ready to sell your luxury home, you need more than just an experienced agent. To maximize your exposure to buyers locally and around the world, you also need an experienced real estate brokerage. Through our exclusive HomeTrust Premier Marketing ProgramTM, HomeTrust Real Estate Group utilizes a professional in-house marketing department that works with our agents to produce high-quality marketing materials specifically for your home, which includes a full color tri-fold brochure that buyers can take with them, postcards, flyers, and business cards. Our marketers work with local media to create a local interest, and utilize our international network of websites to create a strong web presence.
In addition, we will work with you on a personal level to help you stage your home so that it shows in its best light, bringing the best possible buyers and results.
There are many more things our Premier Marketing Program does to help find the right buyer for your home. Call today for a confidential meeting with one of our home luxury specialists, and let us build a custom Premier Marketing Program specifically for you!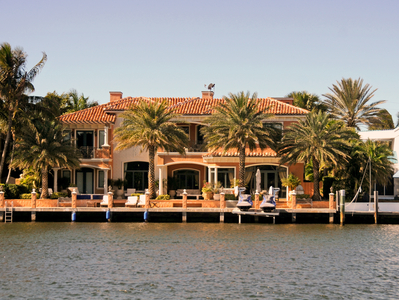 Buying A Tampa Bay Luxury Home
If you're vocabulary lately is dominated with such terms as Mediterranean, Spanish Colonial, Art Deco, Italianate, and Victorian – then you must be considering the purchase of a Florida luxury home.

Although purchasing a luxury home requires more effort and due diligence than its counterpart, one common factor that holds true in all real estate is location, location, location. Finishes, decor, and amenities can be added or updated, but the location can never be changed. For this reason, you want to be sure to determine the area that suits you the best.
Getting A Mortgage For A Luxury Home - It is commonly thought that most luxury homebuyers pay cash for their homes. Actually only about a third do. Loans for purchasing a luxury home, often referred to as "jumbo loans" (generally above $417,000), have different requirements than smaller loans. For example, a down payment of 20% is typically required. A 30% down payment may be required on larger loans. The loan approval process for a loan on a luxury home generally takes longer – up to 60 days. And due to the diversity of wealthier people's investments, extra documentation is often required. For example, if you own more than 25 percent of a corporation, the lender will be looking for documents such as profit and loss statements, K-1s, 1120s and supporting schedules. Be prepared to provide the lender with documentation on investments, your business, other properties, etc.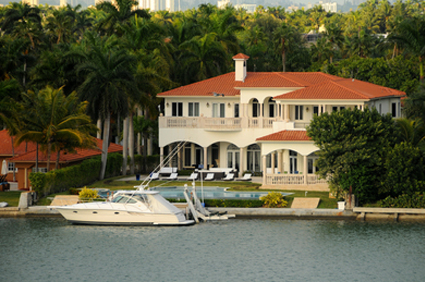 Tips for the Cash Buyer - Even when paying cash for a luxury home, it is highly recommended that your offer include an appraisal contingency. Getting a luxury home appraised is very important. With an appraisal contingency you are able to walk away from the purchase if the appraisal is lower than what you agreed to pay. Of course, you can also use this as a tool to renegotiate the price, depending on the motivation of the seller. Either way, you'll have a professional opinion on the true value of the home.
Many times the cash buyer overestimates his/her negotiating power and submits a ridiculously low offer. In the current market, this may not work. Although another buyer may require a mortgage, if they are properly pre-approved, their higher offer will carry as much clout as a cash offer.
Purchasing a luxury home in the Tampa Bay area can be a complex transaction. By using one of our qualified luxury agents, we can help you through the entire process!!!
CALL TODAY TO SPEAK TO ONE OF OUR LUXURY HOME SPECIALISTS!!