There's No Second Chance To Make A Great First Impression - That statement couldn't be truer than in selling a home. The exterior of your home gives potential buyers the first impression and you want it to be looking its very best. It is said that a buyer makes a decision not to buying within the first 8 seconds of seeing a home. You want them to see your house as inviting within those 8 seconds.
How? By inspecting the exterior of your home. Walk across the street and look at the front of your home objectively. Forget that this is the place you raised your family or was your first investment in real estate. Look at it through the eyes of a buyer. Is the lawn in good condition? Is the landscaping appealing or in need of sprucing up? Does the front door look dull and faded? These are items that have immediate impact but cost very little make appealing to a buyer.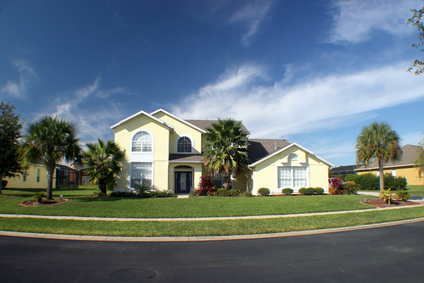 Consider painting the font door a different color. Believe it or not, the color you choose conveys a psychological communication to a buyer. Like a necktie, which is the focal point of a man's suit, the front door is the focal point of the of the home. Red conveys passion - a statement that the home inside is vibrant and full of life. Green is also a popular color - conveying tranquility and harmony - while a black door projects strength and sophistication.
The landscaping should be inviting as well with vibrant colors to offset green grass and shrubs. Fresh mulch adds to your landscape's appearance as well. Make sure all shrubs and hedges are manicured. Walkways, driveways, and sidewalks should look freshly edged.
Lighting is an important, and often overlooked, item. If your house is not well lit at night, install lighting - floodlights, spotlights, walkway lights, etc. Sellers often don't realize that most buyers will drive by at nighttime to see what the house looks light. A darkened exterior looks uninviting - a well lit home looks appealing and classy. If you already have exterior lights, such as coach lights mounted to the wall, replace the bulbs if necessary. Even consider replacing the coach lights themselves if they look worn or their finish is faded.
And pressure wash the driveway, sidewalks, and walkways if needed. A very inexpensive way of freshening up the front of your home!
Does the home need painted? A fresh paint job can add thousands in value to a home, simply because it is more appealing.
The Interior Is Just As Important - Walk into your home just like a buyer would. What do you see? A light, airy, appealing environment, or a worn-looking, uninviting house? What do you smell? Pet odors? Or a neutral fresh scent? Be objective. Remember, you are trying to sell your house for the highest and best price possible. This is no longer your "home" but a product you are selling. And you want to make as much profit as possible.
Maybe a fresh coat of paint will do the trick. Or maybe, just removing all of the family pictures from the walls, and boxing all of the knickknacks scattered about will give the house that fresh appeal you want to convey to a buyer. You want to depersonalize your home. Don't lose focus of the fact that you are moving. So why not start packing and storing some of these items now?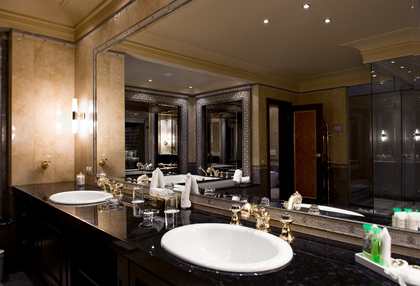 Scrutinize the interior just as objectively as you did the exterior. You would be surprised how something as small as replacing a kitchen faucet can improve the appeal of that area of the home.
Remember, small, inexpensive touches not only add value to a home, but also add appeal. It could be the difference between the buyer placing an offer on your home, or the one down the street.